Important note: Being at the airport 3 hours prior to your flight
---
CATEGORY :
Travel News,
Travel Tips
PUBLISHED DATE : 05.07.2022
READ TIME : 3MIN
Important note: Being at the airport 3 hours prior to your flight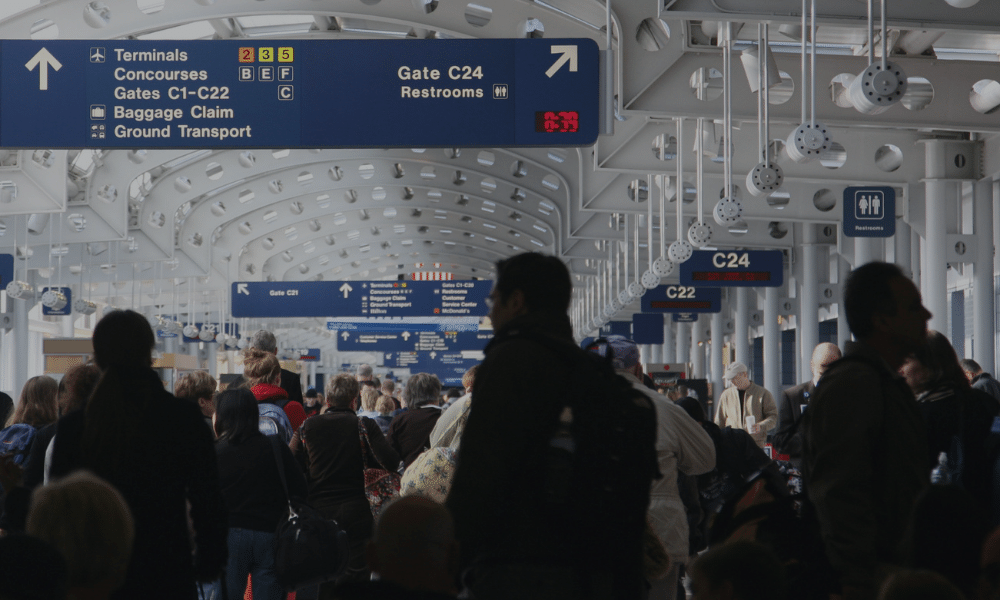 Long queues and waiting times at the airports make checking in difficult!
The ongoing summer season continues with long delays, flight cancellations and time-consuming waiting times at airports around the world, as a result of staff shortages due to personnel cuts made during the two years of the pandemic.
In the period from April to June, for example, more than 15,000 flights from Heathrow and Gatwick airports in the UK have been cancelled, while there have also been similar cancellations at Frankfurt and Munich airports. It is worth noting that the flights canceled within Europe are twice as many as the respective cancellations in the USA. Another notable fact is that on Friday, July 1 alone, more than 3,000 flights were canceled and 8,000 flights were delayed across America.
Greece has so far not experienced any major problems with flights arriving and departing from its main and regional airports. However, no one knows how this airline domino will play out.
This delay and cancellation phenomenon is a threat to all airports in the world, and that is why our team, as always, informs our customers and partners and points out such issues. To avoid any inconvenience, please arrive at the airport at least 3 hours prior to your scheduled departure time. Due to this new situation at airports, the wait time at check-in is longer than usual and there may be a delay until you reach your boarding gate.
Here are some tips from the experienced reservations team of Antaeus Travel Group:
Select non-stop flights where possible to minimize the possibility of cancellation or long waits.
Travel to shorter-haul travel hubs like Vienna and Zurich, rather than major airports like Paris and Berlin.
Early morning flights usually allow more time to plan your next move, should your flight be canceled or changed.
There should be enough time between transit flights.
It would be better to choose airlines with many scheduled flights during the day, so that in case of anything unexpected, you have more options to get to your desired destination on time.
Please, do not hesitate to contact Antaeus Travel Group's Experienced Team of Travel Consultants for any request or question regarding your upcoming trip by phone at 211 10 42 100 or by email at sales@antaeustravel.com.
Sources: kathimerini.gr, cnn.com & capital.gr