Anafiotika: 6 things you didn't know about the famous Athenian neighborhood
---
PUBLISHED DATE : 14.09.2021
READ TIME : 1MIN
Anafiotika: 6 things you didn't know about the famous Athenian neighborhood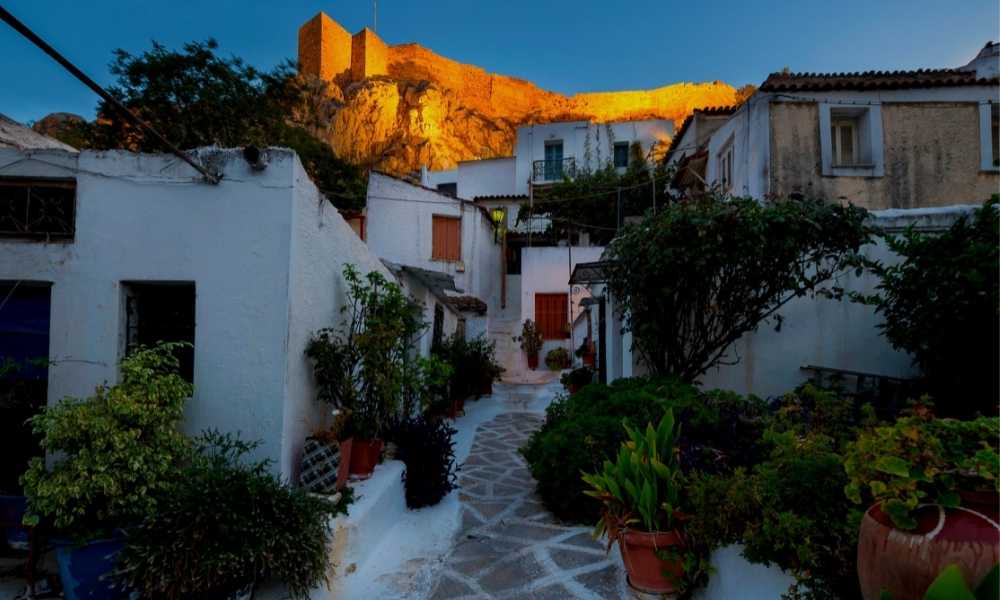 Perched on the hill right above Plaka and under the shadow of the Acropolis, lies dormant the little village of Anafiotika.
They called it Anafiotika, like "little Anafi". The neighbourhood was built to resemble the architecture of the Cyclades islands.
There are a total of 45 houses in Anafiotika. In fact, there were many more, but many of them were demolished in the 70's, when the settlement was judged arbitrary. A walk in the alleys will take you on a journey into the past and you will admire the flowery and manicured courtyards.
The two small churches that exist in Anafiotika used to divide the area into two parishes. Saint George and Saint Symeon were rebuilt by the local residents.
The old Anafiotika were called "Black stones".They used to have this name during the Turkish occupation as the houses of slaves from Africa were located there.
There is a point in Anafiotika that offers you a unique view of Athens and Lycabettus. It is a terrace that will steal your heart next to the house with the number 34.
Anafiotika has no streets.You can walk in picturesque alleys but do not look for streets with names. Each house has its own number and you can easily find the one you want based on that.
Source: www.news.gr