Bleisure trip to Spain
---
PUBLISHED DATE : 15.05.2023
READ TIME : 2MIN
Bleisure trip to Spain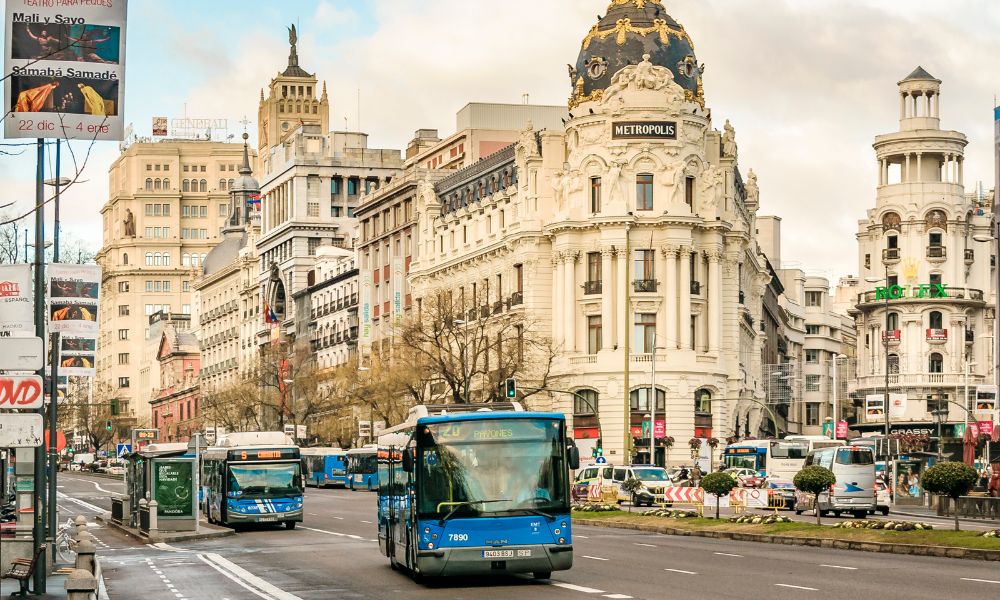 Embarking on a corporate trip to Spain is an excellent opportunity to blend work and leisure in a vibrant and culturally rich destination. While attending meetings and conferences, you can also explore the diverse attractions that Spain has to offer. Here's a suggested "what to do" list to make the most of your corporate trip:
Visit Historical Landmarks: Discover the architectural wonders and historical landmarks Spain is renowned for. Explore iconic sites like the Sagrada Familia in Barcelona, Alhambra in Granada, or the Royal Palace in Madrid. Immerse yourself in the rich history and marvel at the exquisite craftsmanship.
Tap into Culinary Delights: Spain is a paradise for food lovers. Indulge in authentic tapas, paella, and traditional delicacies. Explore local markets, try regional specialties, and savor the diverse flavors Spain has to offer. Don't forget to pair your meals with some fine Spanish wines.
Enjoy Flamenco: Immerse yourself in the passionate world of flamenco, Spain's traditional dance and music. Attend a flamenco show to experience the mesmerizing rhythm, soul-stirring melodies, and captivating performances.
Explore Art and Culture: Spain boasts a rich artistic heritage. Visit world-class museums like the Prado Museum in Madrid, the Picasso Museum in Barcelona, or the Guggenheim Museum in Bilbao. Admire masterpieces by renowned artists and delve into the vibrant Spanish art scene.
Experience Vibrant Festivals: Spain is famous for its lively and colorful festivals. Depending on the time of your visit, you might have the chance to witness festivals like La Tomatina in Buñol or the Running of the Bulls in Pamplona. Immerse yourself in the vibrant atmosphere and celebrate alongside locals.
Relax on Beautiful Beaches: Take advantage of Spain's picturesque coastline and unwind on its beautiful beaches. Whether in Barcelona, Valencia, or the Canary Islands, soak up the sun, enjoy water sports, or simply relax by the azure Mediterranean Sea.
Engage in Team-Building Activities: Make your corporate trip memorable by organizing team-building activities. From adventurous excursions like hiking, kayaking, or hot air ballooning to cooking classes or wine tasting sessions, there are plenty of options to foster teamwork and create lasting memories.
Remember to balance work and leisure during your corporate trip to Spain. Explore the cultural wonders, savor the delightful cuisine, and create meaningful connections with your colleagues while experiencing the vibrant Spanish way of life.
Antaeus Travel Team is always at your disposal for your next corporate trip. You may contact us at sales@antaeustravel.com or at +30 211 10 42 100.