Lufthansa: New aircraft with innovative VIP cabin concept!
---
PUBLISHED DATE : 09.12.2021
READ TIME : 1MIN
Lufthansa: New aircraft with innovative VIP cabin concept!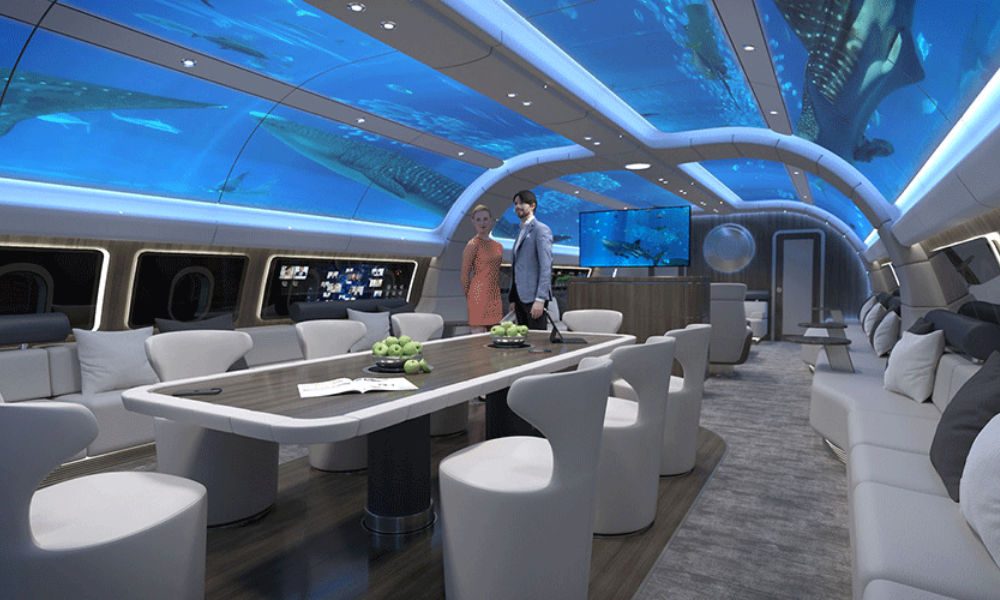 Lufthansa Technik, an affiliated company of Lufthansa Airlines based in Germany, is currently in the making of a new unique VIP luxury aircraft that, according to the blueprints, will feature its own entertainment club, terrace and even garage. 
The platform for this will be an Airbus A330 and will be given the name "Explorer". Some of the aircraft's secret "gems" include a glass floor, a car garage, accommodation facilities for two people and… a terrace! 
With the help of modern technology, passengers will be able to configure the theme of their liking displayed on the cabin ceiling, since there will be an entire projection system of virtual content throughout the aircrafts fuselage. Passengers will be able to "travel" though space or at sea with just a few clicks, while inside the aircraft! 
We could say that this is an innovative project, much like a yacht up in the air, only travelling faster and providing a unique air travel experience. 
According to its initial design, the aircraft will accommodate 12 people, but in the future, company officials claim that the goal would be accommodating up to 47 passengers on each route. 
Watch a relevant video below:
Source: airnews.gr & lufthansa-technik.com