The best proposals for international trips – March 2022 edition!
---
PUBLISHED DATE : 15.02.2022
READ TIME : 3MIN
The best proposals for international trips – March 2022 edition!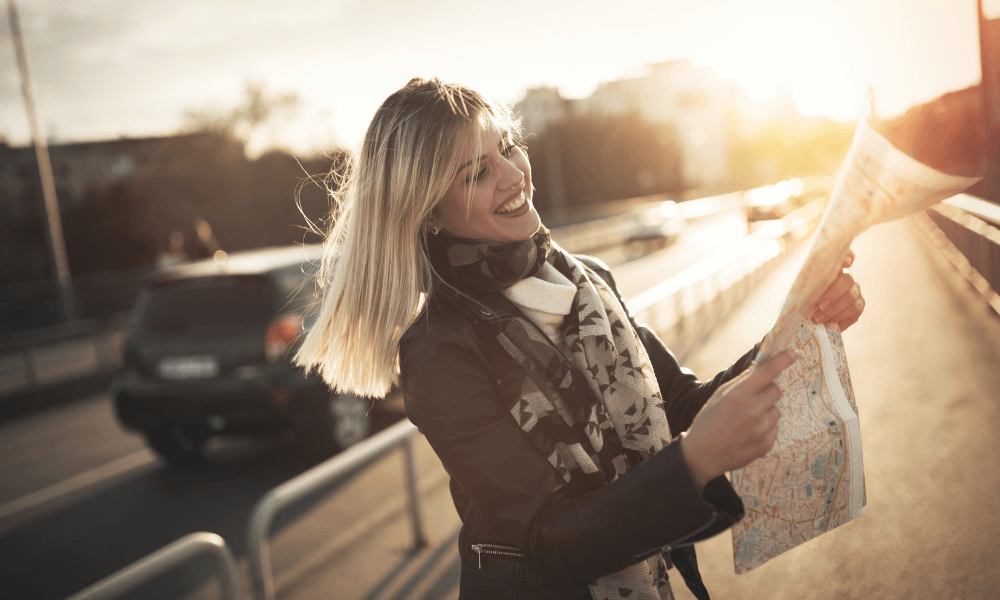 The pandemic has indeed changed our travel habits and led many of us to postpone our travel plans over the last two years. As vaccinated citizens start to increase, the picture becomes more and more clear and many countries loosen up their restrictions, allowing a breath of fresh air and new light of hope to enter our trips! Urging pretty much all of us to book our next trip. If you feel this way too, here are some travel ideas for March.
#1 Ireland
The celebrations for St. Patrick's day are always a good occasion to enjoy whiskey. Dublin should be the first stop of your trip and then on to Limerick County and Belfast. We are pretty sure that you would like to also visit the location of Game of Thrones shooting and the Carrick-A-Rede Rope Bridge in Ballintoy. Don't forget to take a look over the Cliffs of Moher and of course do not leave without trying the traditional soda bread, Irish stew, Boxty and the famous Irish breakfast first!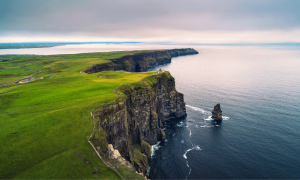 #2 Bogota, Colombia
March is the best time to visit Bogota, Colombia. You can experience the Estéreo Picnic Festival that takes place from March 25 to 27 and try this alternative March 25-break proposal for a trip abroad. Take the cable car and go to the highest point of the city to enjoy the magical view of the Colombian capital (Cerro de Monserrate) or be amazed by the Salt Cathedral (Zipaquirica). As for local cuisine, do not hesitate to try the fritanga, changua and santafereño, a pure delight for your palate!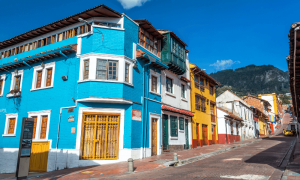 #3 Lisbon & Porto, Portugal
Portugal should be on top of your list of March destinations. Mild temperatures, a mentality similar to the Mediterranean temper of Greeks, delicious seafood -and not only- are some of its traits that will captivate you.
Lisbon: The country's capital is certainly worth exploring. First of all, do not hesitate to get on the famous tram 28 and enjoy the city center! Take a close visit to Castelo de São Jorge and wander around Alfama, the most picturesque neighborhood in the Portuguese capital. Believe us, when we tell you that tasting a Pasteis de nata, is an incomparable experience!
Porto: Its colorful houses and famous Porto wine are the two main reasons to visit the second largest city in Portugal (just the wine would be enough of a reason for us though!). Built at the mouth of the Douro River it is a well-known UNESCO monument. Do not forget to visit the concert hall of Casa de Musica and the gothic church of Sao Francisco.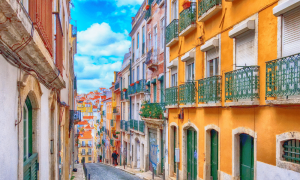 #4 Maldives
The warm climate of the Maldives, the night-time diving into the turquoise waters of the Indian Ocean and a countless number of cocktails invite you to enjoy this short vacation on its exotic beaches. March is the best time, if you want to take a closer look at manta rays and sharks, always keeping a safe distance. Private huts are an ideal destination away from busy crowds, allowing you to feel not just protected and secure, but also peaceful and relaxed. Soneva Fushi Island should be on your list if you want to unwind from social media and technology in general, and get closer to your family enjoying numerous leisure activities proposed for you there. To be honest, we all have pictured ourselves walking along a sandy beach on the Maldives with a mojito in our hand.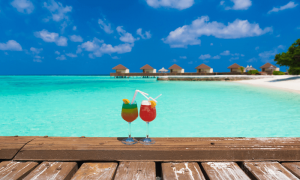 #5 Valencia, Spain 
Every March, the third largest Spanish city hosts the Las Fallas Festival, where the city literally does not sleep for 5 days straight. Spectacular shows from fireworks, bonfires, music, carnival parade and unique vibe that make up an once in a lifetime experience. From March 15 to 19 we guarantee that you will witness something unprecedented in the city of Arts and Sciences. It would also be a terrible shame to leave the country without attending at least one football game, which represents the very essence of Spanish culture, and also without trying the original paella!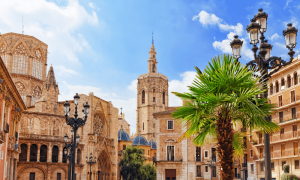 #6 Tour of Jordan
With its utterly famous site of Petra that used to be the main shooting location of Indiana Jones film, Amman and the Dead Sea, Jordan is an undisputed middle-eastern gem that should be included in your March bucket-list! Jordan can be accessed via many European cities and is a whole different destination compared to anything you've known before. From the experience you will enjoy riding a camel caravan in the Wadi Rum desert to the visit to Jerash, with Greek inscriptions on the monuments, awe is the prevailing feeling throughout the journey. Jerash should be on your to-visit-list since it was built by Alexander the Great and is definitely something worth exploring. Try local dishes such as kumbo, kebab, original falafel, and hummus!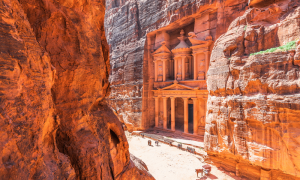 #7 Sorrento, Italy (Amalfi coast)
Nothing can be compared to the views from the Amalfi coast in spring, with less visitors around and cooler temperatures. A mixture of colors, sea and land, cliffs and houses on a unique slope, overlooking the Tyrrhenian Sea. The road connecting the villages stretches along the coastline and that makes it an unforgettable route. Positano and Ravello are the top villages of the Coast, while you should not miss trying the traditional limoncello, pizza and spaghetti, and of course wine! We also suggest you try the famous "fritto misto" seafood in Marina Grande and walk around the old port like a local.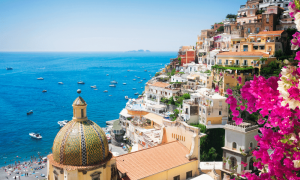 For travel requests or questions contact Antaeus Team at + +30 211 10 42 100 or at sales@antaeustravel.com.