Greece reinstitutes no-testing obligation for vaccinated travelers
---
CATEGORY :
Announcements,
Travel News
PUBLISHED DATE : 07.02.2022
READ TIME : 2MIN
Greece reinstitutes no-testing obligation for vaccinated travelers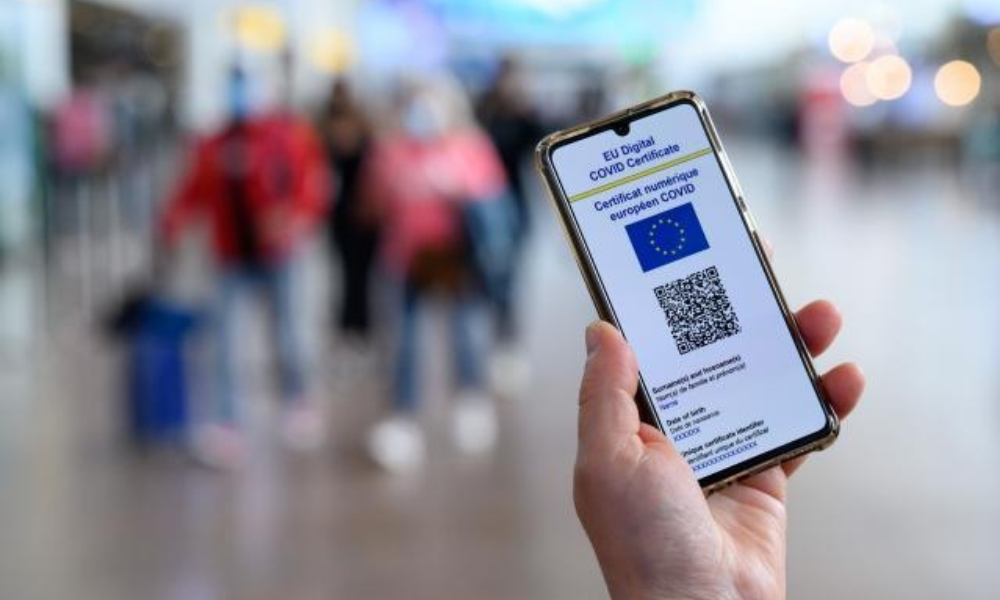 According to the latest Joint Ministerial Decision No 6756/2022 – Government Gazette 430/Β/5-2-2022 and the announcement of the Hellenic Civil Aviation Authority (YPA) new travel instructions apply for travelers arriving from abroad and entering the country.
The notam indicates that a PCR or Rapid test shall not be mandatory for citizens of EU countries, of Schengen countries, as well as of all 33 countries that use the Covid-19 Green Digital Certificate (EUDCC).
The new directives will enter into effect as of today, Monday 7th February and shall apply through Monday 21st February.
The following are required:
Obligation of all passengers to fill out a PLF form, no exceptions. All travelers to Greece, regardless of nationality, are required to fill out a PLF online form. To access the form, click here:
https://travel.gov.gr; this must be completed any time prior to departure of the flight to Greece. Proof of a duly filled out form is required.
The European Digital Vaccination Certificate issued, when the following apply:
a) Vaccination certificate valid for nine (9) months after the completion of primary vaccination and for an unlimited period for travelers who have received the booster dose.
b) Certificate of recovery valid for up to one hundred and eighty (180) days.
c) Certificate of a negative PCR test result, carried out within the last seventy two (72) hours or alternatively a negative rapid result, carried out within twenty four (24) hours prior to arrival to Greece.
The 33 countries that apply the European Vaccination Certificate are: San Marino, Albania, Andorra, Armenia, Vatican, Northern Macedonia, Georgia, Switzerland, El Salvador, United Arab Emirates, United Kingdom, Iceland, Israel, Lichtenstein, Lebanon, Morocco, Montenegro, Moldova, Monaco, Norway, New Zealand, Ukraine, Uruguay, Panama, Cape Verde, Serbia, Singapore, Thailand, Togo, Turkey, Tunisia, Faroe Islands and Chinese Taipei.
It should be noted that travelers that are not citizens of the aforementioned countries, are required to produce a negative PCR test 72 hours prior to departure or a negative rapid test 24 hours prior to arrival to Greece.
All children aged 5 and over are required to meet the above requirements to enter the country.
A sampling test will be carried out at the airport and in case of a positive result, the traveler must quarantine for up to 5 days. After the 5th day, if the test result remains positive, then an additional 5 days in quarantine is required. After the isolation procedure is completed, passengers must wear an FFP2 or N95 high protection mask or a double (surgical and fabric) mask for at least 5 days.
It is also pointed out that the use of a mask is mandatory for all passengers in all areas of any airport in Greece.
Source: ypa.gr & Joint Ministerial Decision No 6756/2022 – Government Gazette 430/Β/5-2-2022
photo: EU Digital COVID Certificate – European Commission