Wi-Fi on your Aegean flight!
---
PUBLISHED DATE : 04.02.2022
READ TIME : 1MIN
Wi-Fi on your Aegean flight!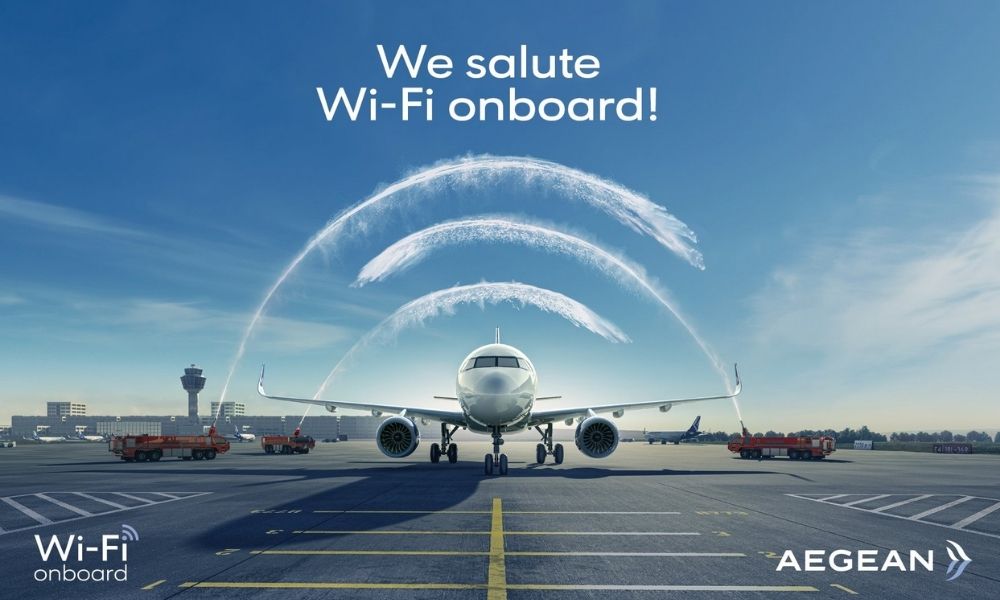 Aegean Airlines welcomes a new era onboard its flights by providing a new Wi-Fi service that is going to change the way passengers spend their time during their flight.
Aegean, with its newly acquired fleet of 46 AIRBUS 320 and 310neo aircrafts, goes ahead and upgrades its clients' travel experience, allowing them to enjoy inflight entertainment content, when travelling to their destination. Communicating through social networks, reading and sending emails and also consuming videos and sound content will change the traditional flight experience of passengers as we know it. When the new aircrafts are delivered, more and more lucky passengers will be able to get a taste of this new Wifi-Onboard experience.
All passengers will get the chance to enjoy this service for free by using the "Free 10" package and if they wish to extend their package they can select one the "Text", "Surf" or "Stream" options. For Business Class passengers this experience will be completely free of charge throughout the flight. It should be noted that redemption via Miles + Bonus applies for this service.
It is also worth mentioning that, to carry out its difficult task, Aegean collaborated with giants in the communication industry, such as Inmarsat, Deutsche Telekom and Display Interactive.
Source: aegeanair.com