8 Airline Freebies in Economy Class
---
PUBLISHED DATE : 20.03.2023
READ TIME : 3MIN
8 Airline Freebies in Economy Class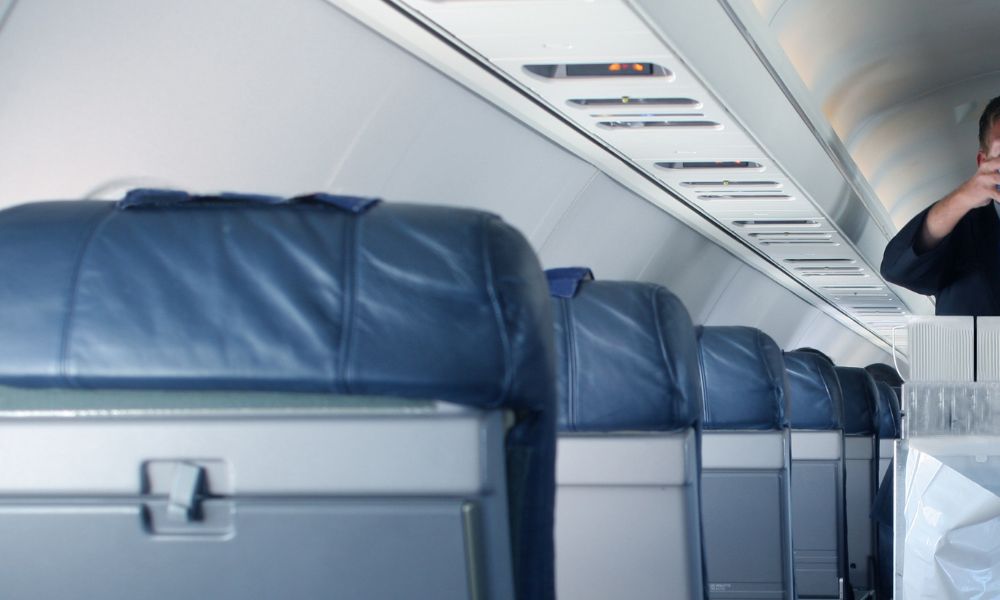 According to flight attendants, there are 8 airline perks in economy class that you probably have never heard about. When it comes to free extras for travelers in economy class, we consult the experts.
Nowadays, flying in economy doesn't always offer the best of experiences, mostly due to the uncomfortable seats and the poor meal and beverage options. Yet, there are times when you can request flight attendants certain freebies to make your trip a little more comfortable. These include extra snacks, pillows, blankets, and even over-the-counter medication.
According to former flight attendant Susan Fogwell, the route also plays a role. Compared to domestic routes, transatlantic planes have more to offer, she noted.
Here are a few things you can often ask for free onboard major airlines, according to flight attendants, even if it is certain that some requests — like free upgrades — will probably be declined.
 

Amenity Kits with Basics. Airlines may offer amenity packages to economy customers onboard long flights. Ben Whatman, in-flight service manager for Air New Zealand, states: "We offer a number of alternatives to customers in our economy cabin to help them freshen up like toothbrush kits, earplugs, and eye masks for sleeping. The kits may not include high-end hand creams like those offered in business class, but they still serve their purpose.

 

Free Water Bottles Onboard. You may almost at any time ask for a glass of water, but did you know that some airlines will also provide you with a full (or partially full) bottle if so requested? That primarily depends on availability, but it is always worth asking if you can have one.

 

Blankets and Pillows. Cabin temperature in some planes can be notoriously low, so you can always ask a flight attendant if blankets are available. And if you're on a red-eye flight, you can also ask of pillows.

 

First-aid Supplies. All commercial aircrafts are equipped with first-aid kits that include general supplies like bandages, gauze pads, and antiseptic wipes. Just inform a flight attendant and they will get you what you need.

 

Over-the-Counter Drugs. Feel free to ask for over-the-counter medications that the flight attendants may have, including antidiarrheals and pain relievers like ibuprofen or acetaminophen.

 

Headphones. If your in-flight entertainment system is wired but your personal earbuds are wireless, you can inquire with a flight attendant for any headphones available for customers. It would of course be unrealistic to expect over-ear headphones with noise cancellation like those found in business class but plain earbuds would be provided to you. Also, some airlines charge a small fee for headphones, usually about a few dollars.

 

Activity books for kids. For those who have left their iPad at home, some airlines have Children's activity books available on board.

Additional snacks and beverages. In short-haul flights, economy travelers frequently do not receive full meals, but rather just a round of drinks and snacks. After that service, if you still feel a little hungry or thirsty, kindly request another round from your flight attendant. But keep in mind that asking does not necessarily mean receiving. Everything depends on availability and whether the flight attendant can assist you at that particular moment during the flight.