Exploring Rome: A Bleisure Trip
---
PUBLISHED DATE : 13.10.2023
READ TIME : 2MIN
Exploring Rome: A Bleisure Trip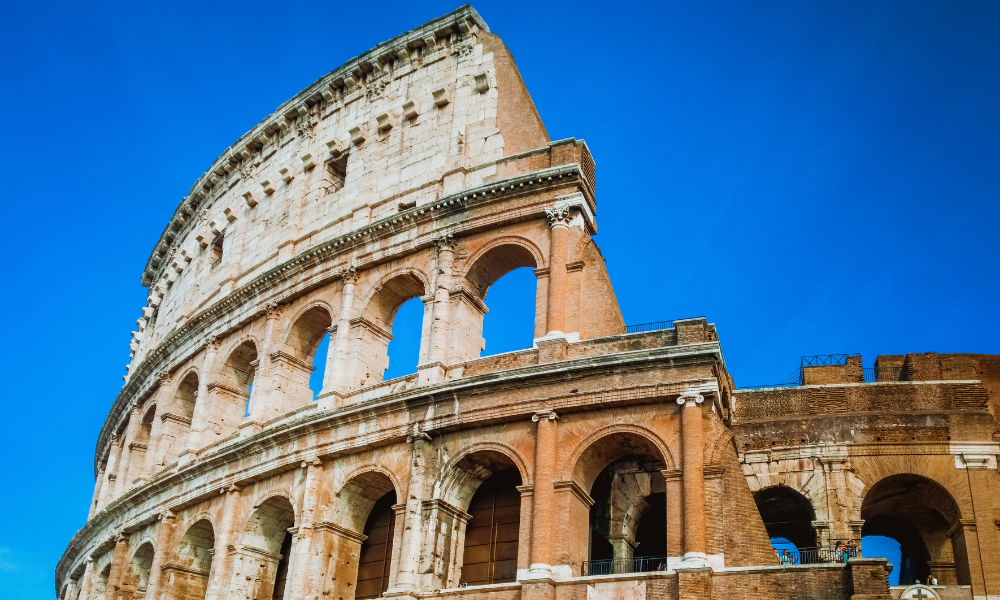 A Bleisure Trip with Exclusive Corporate and Luxury Services
In the fast-paced world of business and leisure, finding the perfect balance can often be a challenge. But what if we told you that you could mix business with pleasure in one of the most enchanting cities in the world? That's right – Rome, the Eternal City, offers the ideal backdrop for a "bleisure" trip that combines your corporate commitments with a dash of luxury and exclusivity. As a premier travel management company specializing in corporate and luxury travel services, we're here to make your Roman adventure truly unique.
Why Choose Rome for Your Bleisure Trip?
Rome, a city steeped in history, art, and culture, provides a magnificent backdrop for a bleisure trip. It's a city where you can work and play seamlessly, whether you're attending business meetings or exploring the city's iconic landmarks. Imagine concluding a successful conference in the heart of Rome and then savoring a glass of exquisite Italian wine overlooking the Colosseum – that's the magic of a bleisure trip in Rome.
What We Offer: Exclusive Corporate and Luxury Services
Tailored Itineraries:
We understand that your time is precious, and every moment counts. Our dedicated team will curate a personalized itinerary that balances your professional commitments and leisure experiences. You can trust us to plan every detail, ensuring a seamless transition from work to play.
VIP Transfers:
Enjoy stress-free transportation with our luxury chauffeur service. Whether you're heading to an important meeting or a romantic dinner, our professional drivers will ensure you arrive in style and on time.
Elegant Accommodations:
Experience the epitome of luxury with our handpicked selection of high-end hotels and private villas. We'll ensure your stay is nothing short of extraordinary, with options that offer breathtaking views and world-class amenities.
Exclusive Dining:
Rome is renowned for its gastronomic delights. We can arrange reservations at Michelin-starred restaurants, intimate family-run trattorias, and everything in between. Indulge in the finest Italian cuisine.
Private Tours:
Discover the secrets of Rome with our exclusive, guided tours. Explore the Vatican Museums before the crowds arrive, take a sunset Vespa ride through the city, or embark on a wine-tasting adventure in the nearby countryside.
Art and Culture Experiences:
Rome's rich history and art are waiting to be explored. Gain access to closed-door experiences at renowned museums and art galleries, where you can appreciate the city's cultural treasures without the crowds.
Relaxation and Wellness:
Unwind after a busy day with spa treatments, wellness retreats, and yoga sessions. Rome offers a plethora of options to rejuvenate your body and mind.
24/7 Concierge Services:
Our dedicated concierge team is at your service around the clock. Whether you need last-minute reservations, travel assistance, or any special requests, we're here to make your stay hassle-free.
A bleisure trip in Rome offers a unique blend of professional engagements and unforgettable experiences. Let us, as your trusted travel management company, craft a customized journey that caters to your corporate needs and desire for luxury. Rome, with its timeless charm, beckons you to embrace the art of "bleisure" travel, and we're here to ensure it's an experience you'll treasure forever. Contact us today to begin planning your exclusive Roman adventure, where work seamlessly transforms into indulgent leisure in the Eternal City.
Antaeus Travel Team is always at your disposal for your next corporate trip. You may contact us at sales@antaeustravel.com or at +30 211 10 42 100.