PACKAGING FOR A BUSINESS TRIP / THE SMART WAY
---
PUBLISHED DATE : 06.06.2023
READ TIME : 2MIN
PACKAGING FOR A BUSINESS TRIP / THE SMART WAY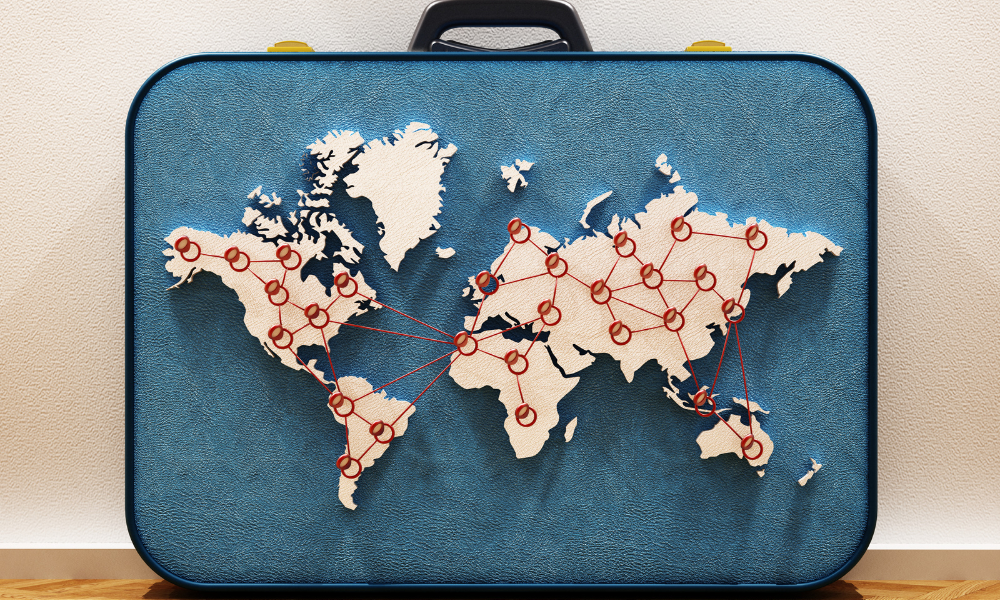 When it comes to business travel, efficient packing is key. You want to be prepared for important meetings and presentations while still having the flexibility to explore the city during your downtime. The secret lies in selecting versatile outfits that can seamlessly transition from professional settings to casual outings. In this article, we'll share some valuable tips on how to pack smart and make the most of your business trip wardrobe.
Focus on Versatility: When choosing outfits for your business trip, aim for versatility. Opt for items that can be mixed and matched to create multiple looks. A classic blazer, for example, can be paired with dress pants or a skirt for formal meetings and then dressed down with jeans for a more relaxed city exploration afterward. By selecting versatile pieces, you can maximize your outfit options while minimizing the number of items you need to pack.
Stick to a Color Palette: To make mixing and matching easier, create a cohesive color palette for your business trip wardrobe. Choose a base color such as black, navy, or gray, and then select complementary pieces in coordinating hues. This will allow you to effortlessly create various outfits without having to pack an excessive number of clothes. Plus, a coordinated color scheme gives off a polished and professional appearance.
Pack Wrinkle-Resistant Fabrics: When traveling for business, you don't want to waste time ironing or steaming your clothes. Opt for wrinkle-resistant fabrics that can withstand being packed in a suitcase. Materials like jersey, knits, and certain synthetic blends tend to be more forgiving when it comes to wrinkles. This way, you can unpack your clothes upon arrival and be ready to go without worrying about looking disheveled.
Don't Forget Comfortable Shoes: While it's important to look professional, comfort should not be overlooked. Invest in a pair of comfortable yet stylish shoes that can take you from meetings to exploring the city without causing discomfort. Opt for versatile footwear options like loafers, ballet flats, or low-heeled boots that provide both style and support. Your feet will thank you after a long day of business engagements and sightseeing.
Pack Essential Accessories: Accessories can elevate your outfits and add versatility to your travel wardrobe. Bring a few statement pieces such as scarves, ties, or statement jewelry that can easily transform your look from day to night. Additionally, don't forget practical accessories like a stylish laptop bag or a compact travel umbrella. These small details can make a big difference in both your professional and personal experiences during the trip.
Conclusion: Packing for a business trip doesn't have to be a daunting task. By selecting versatile outfits, sticking to a coordinated color palette, choosing wrinkle-resistant fabrics, prioritizing comfort, and packing essential accessories, you can ensure that you're prepared for any situation that arises during your travels. Remember, it's all about packing smart and maximizing the potential of your business trip wardrobe. So go ahead, embrace efficiency, and make a lasting impression both in the boardroom and while exploring the city. Safe travels!
Antaeus Travel Team is always at your disposal for your next corporate trip. You may contact us at sales@antaeustravel.com or at +30 211 10 42 100.