The Benefits of Traveling Business Class for Corporate Trips
---
PUBLISHED DATE : 08.05.2023
READ TIME : 1MIN
The Benefits of Traveling Business Class for Corporate Trips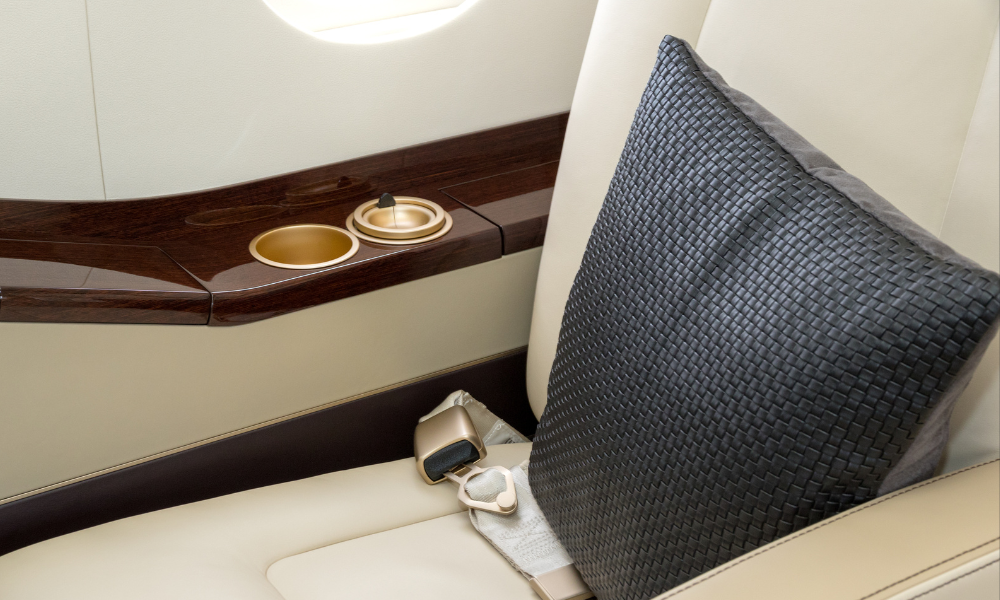 Business trips can be a necessary part of many jobs, but it can also be exhausting and stressful. That's why more and more business travelers are choosing to travel in business class. Here are some of the benefits of traveling business class for corporate trips:
More Comfortable Seating: Business class seats are designed for comfort, with more space, better legroom, and the ability to recline fully. This makes it easier to relax and even sleep on long flights, so you can arrive at your destination feeling refreshed and ready to work.
Priority Boarding: When you travel business class, you'll enjoy priority boarding, which means you can board the plane before everyone else. This saves you time and hassle, and ensures that you have plenty of space for your luggage.
Exclusive Lounges: Many airlines offer exclusive lounges for their business class passengers, where you can relax, work, and enjoy complimentary food and beverages before your flight.
Better Food and Drinks: Business class passengers are treated to gourmet meals, fine wines, and other high-end beverages that are not available in economy class. This means you can enjoy a delicious meal and a glass of wine, even on a long flight.
Personalized Service: Business class passengers receive personalized service from flight attendants, who are dedicated to making your flight as comfortable and enjoyable as possible. They can help you with anything you need, from setting up your workspace to providing extra pillows and blankets.
Faster Security and Immigration: Many airports offer fast-track security and immigration services for business class passengers, which means you can skip the long lines and get through the airport quickly.
Access to Business Facilities: Some airlines offer on-board business facilities, such as Wi-Fi, power outlets, and even meeting rooms. This means you can stay connected and productive even while you're in the air.
Traveling in business class can be a game-changer for corporate trips, making them more comfortable, enjoyable, and productive. So why not treat yourself to the benefits of business class on your next business trip?
Antaeus Travel Team is always at your disposal for anything you may need. Contact us at sales@anteustravel.com or at +30 211 10 42 100.